Peake BMW- Premium BMW Dealer in Kenner
Is this your Business?
Customize this page
Claim this business
Dealership Services - Service, Finance, Cash For Car, Sales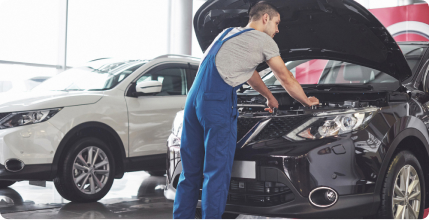 Quick Auto Service
We offer car servicing for any car at any time at the lowest possible price from minor scratches to dents, from car paint wear and tear to bumper damage. We also clean the interiors and exteriors of the car, AC repair, battery installation so that your car shines brighter than ever.
Service Specials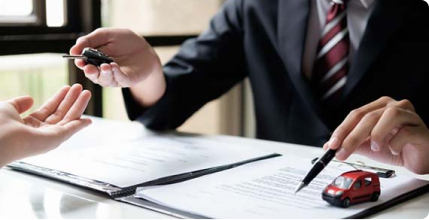 Key To Finance Your Car
Search faster, better, and smarter financing options with us. Get the best deal of amount on car loans, insurance plans with instant application approval, lowest loan rates, leasing schemes with minimal monthly installment schemes, warranty card, and special discount on car loans.
Vehicle Financing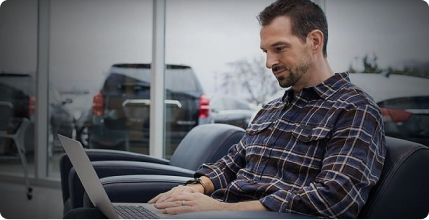 Exchange Car For Money
Want to play safe and take no risk of making late payment on your car debt? Pay cash for the car you wish to call your own with our free pick-up and drop option for car delivery. With cash payment avail special offers, schemes, and discounts on instant payment.
Vehicle Trade In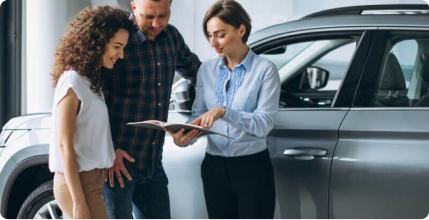 Ultimate Destination for Affordable Used Cars
Looking for the best deal on a used car? Here, with a wide selection of budget-friendly pre-owned vehicles and a team of experienced salespeople who are dedicated to finding you the perfect car, we're confident you'll find exactly what you're looking for. So why settle for anything less? Visit us today and start your next adventure!
Certified Cars
Review From Google (Most Relevant)
This was my first time purchasing a car, and Alex Darouiche at Peake BMW made the experience flawless and stress free! I highly recommend going to Peake BMW and recommend even more to ask for Alex! He was great and 100% the best in the business!
This experience was absolutely the best! It was fast and i got exactly what I wanted, I special ordered my car. If you are ever in the market for a BMW in the New Orleans area, ASK for ALEX DAROUICHE at Peak BMW! He is the most respectful and positive person I've met. He will absolutely take care of you and explain everything you need to know. Thank you Alex for helping me with my 2022 BMW X5
Joe is hands down the BEST sales representative to help guide you. I have bought two vehicles from Joe in the last decade. I have shopped around and landed back at BMW with Joe specifically for not only the vehicle and reliability, but the open honesty from Joe. He does not take the typical sales approach and fast talk to you and manipulate numbers. Just tell him what you're looking for and he finds it with a no BS deal. In addition, the performance and reliability of my four series had me back without question. I love BMW… ask for Joe!!!
Submitted on behalf of V Grant - I had a terrible accident Easter morning and my 2 year old BMW was totaled. Of course after receiving great customer service from Alex Dariouche when I bought my car, I headed back to Peake BMW so he could assist me again. Due to the current supply conditions I knew it would take some time. Alex's persistence and my patience paid off. I'm finally riding in my new 2023 BMW. I tell everyone, I only drive BMWs and Alex will always have me as a customer. Alex is the Best! Come see him.
Alex Darouiche made this car buying experience superior! His professionalism is beyond exceptional and his friendly demeanor feels like visiting family.
Alex Darouiche is an excellent salesman. He understands his customers needs and no pressure. He went over and beyond to get us the X3 we wanted. Not only did I leave with a beautiful car but a new friend! This is one HAPPY customer!
Absolutely in LOVE with my X7!! The process was made easy and effortless by Alex Darouiche- who was so nice and easy to worn with. He was very patient with my needs (I told him I needed the car yesterday 😆) and he even delivered the car directly to me at work. He followed up to make sure all was good and I'm sure he will be there if I need help with anything!! Highly recommend!
I purchased my brand new 2023 x4 from BMW 4 months ago. A brand new vehicle that has given me nothing but problems since I've purchased the vehicle. The service department is absolutely terrible and will be the reason I never purchased from this dealer agin. I went into the dealership on December 29th, for the reasons that I had a fishy odor coming from my ac, my vehicle was making a squeaking noise when I back up, my tailgate light went out, and I needed to get my rim repaired. While at the dealer, only my filter was changed and my rim repaired. On my paperwork, the service tech stated that the noise coming from my vehicle could not be duplicated, however when my advisor further investigated, she found out my struts were faulty. Once again, a brand new 2023, and the struts went out. I believe the dealer did not want to replace the struts, since they were never order. I was told to check every few weeks to see if the part came in. I was told that when I picked up my vehicle. I also asked about the tail light that went out. One of the guys I spoke with told me it was repaired, so I took my vehicle. A few days later I was pulled over by the police because my taillight was out. They lied, never repaired the light. I brought my vehicle back to the dealer on 1/5/23. Informed them that my light wasn't repaired from the last visit and I was lied to. I also inquired about the parts for my struts and I was told everything was In except one part. I've been lied to so many times, I believe nothing being said. Well, after waiting for a few hours, I checked on my vehicle and it was ready for a while. Mind you, no one told me this, I had to find out on my own. I asked was the light repaired and my advisor told me it was not and the part needed to be ordered. My mind is blown at this point. That simply lets me know that they never looked at the light the 1st time. I'm visible frustrated at this point, due to the lack of communication and sense of urgency around customer care. I leave the dealership , only to go to the store and see a part taken ofd my trunk and not placed back by the technician. I went from frustrated to infuriated. I've driven Mercedes Benz's for over a decade now and I have never experienced such poor service in my life. I still cannot fathom that I've purchased a 2023 vehicle with 14 miles and I'm having so many issues with the car. To add insult to injury, customer service in the service department and worker craftsmanship is terrible. Now, I will say Daniell is really pleasant and she's done all she could do within her reach. I manage a multimillion dollar business and lead a team of 300 plus associates. If any of my team members demonstrated any of the behaviors I've witness at this establishment that would no longer be apart of my team. However, service is always a direction reflection of the leadership in the building. Your staff will only exude the behaviors you allow. Especially if there a lack of accountability.