New Car Dealer
Share
Helfman Ford- Premium Ford Dealer in Stafford
Is this your Business?
Customize this page
Claim this business

Dealership Services - Service, Finance, Cash For Car, Sales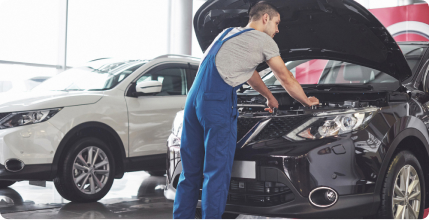 Quick Auto Service
We offer car servicing for any car at any time at the lowest possible price from minor scratches to dents, from car paint wear and tear to bumper damage. We also clean the interiors and exteriors of the car, AC repair, battery installation so that your car shines brighter than ever.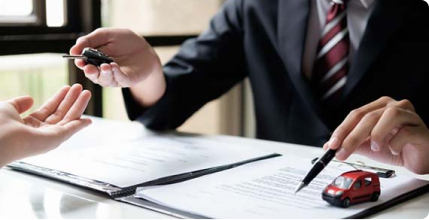 Key To Finance Your Car
Search faster, better, and smarter financing options with us. Get the best deal of amount on car loans, insurance plans with instant application approval, lowest loan rates, leasing schemes with minimal monthly installment schemes, warranty card, and special discount on car loans.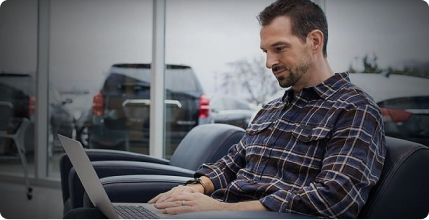 Exchange Car For Money
Want to play safe and take no risk of making late payment on your car debt? Pay cash for the car you wish to call your own with our free pick-up and drop option for car delivery. With cash payment avail special offers, schemes, and discounts on instant payment.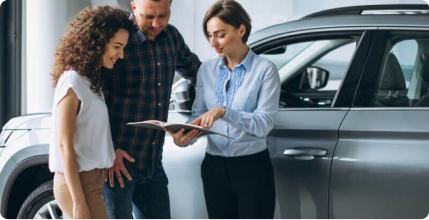 Ultimate Destination for Affordable Used Cars
Looking for the best deal on a used car? Here, with a wide selection of budget-friendly pre-owned vehicles and a team of experienced salespeople who are dedicated to finding you the perfect car, we're confident you'll find exactly what you're looking for. So why settle for anything less? Visit us today and start your next adventure!
Certified Cars
Review From Google (Most Relevant)
Worked with Mark Harris on a new vehicle purchase (reserved one en route). He was fantastic. Always responsive and timely with his communications. I really appreciated feeling in the loop on timing of vehicle arrival. And on top of all that, he went to bat for me and got me a fantastic price on the vehicle. Five stars!
First time Buying Ford product here. Long time Toyota fan. I love what Heffman is doing and I hope other dealerships are paying attention. No hidden fees. My sales rep, Mark Harris is very attentive to my whole buying process. I have my purchase agreement emailed to me before I walk into the dealership. The finance manager doesn't pressure me into buying extended warranty. There was surprise. My whole process took about 30 minutes.
MIKE TOGETHER WE FINALLY ACHIEVED MY GOAL!!! I picked up my Bronco Sport this evening and it looks great! Although it took a while due to the pandemic, but Mike was very helpful through the process and kept me inform during that time to help see me this through the ordering, build and delays, and we made it. Thanks, Mike for all of your great support and service. Regards, Adam
Finally got the Hybrid Mav. Been working with Mike Hungate since June 2021. He's been excellent, updating me on the order status the whole way until pick up. Sal, the aftermarket add-on manager was great too. Gustavo- the finance manager took his time and explained everything.. The whole transaction was smooth! No one tried any funny business. Excellent dealer! I would highly recommend it. Keep up the great work. Can't wait until we pick up our Bronco from y'all.
Do you want a new Bronco? Talk to Mike Hungate. Mike helped me to secure this truly amazing vehicle, and I am constantly being asked, "How did I get this Bronco?". The answer is simply Mike!! Kevin Serrano was phenomenal with helping me through the financing process. It was as seamless as possible. He even showed me his personal bronco and the upgrades he has done. Mike and his staff made me feel like family and I look forward to bringing my car in for service/upgrades. THANK YOU!! 🙏
In a not so fun time to buy a vehicle the crew at Helfman Ford made it super easy! I live in DFW and have been searching for a used F-150 for several months and it seemed like every dealer up here was way too high on the price and most weren't even certified. I found the perfect vehicle online for about 5-6k cheaper than what I had been seeing and it was a certified pre owned. I got in touch with Reggie Sanders and he made the whole process super easy. They sent over the numbers and what they advertised was the actual price none of that dealer markup BS. I spoke to Tyler Smith in finance and he was nice and honest that the rate my credit Union offered was better than what they could do. Had everything lined up I just flew down and Reggie took care of everything else and had me in and out quickly. Truck looked even better in person and I have nothing but great things to say about Reggie and the whole crew at Helfman Ford. When it's time for the wife to get a new car I'll be giving them a call!
Our daughter turned 16 in November 2021 and we knew, based on safety reviews, that the Ford Bronco Sport was the car we wanted to buy her. We quickly realized these cars were in short supply. We visited our current Ford dealership and were met with varying levels of "market adjustments" on top of MSRP. The salesman did not attempt to help us at all and said that if we weren't willing to pay the market adjustment, it was fine they would sell it anyway. We do understand that is the current market, not debating that; however, you should treat your customers with courtesy and professionalism always. When the market is turned, how you treat your customers will determine if they come back. We will not go back to that dealership. We drove to Helfman Ford after seeing that they had a Bronco Sport on their lot. Unfortunately, it didn't have the additional features we looking for, but we were met with friendly salesman and honesty. From the moment we walked in the door, we could tell this dealership was MUCH different. At Helfman, the vibe was welcoming and the salesman gave us an honest assessment of the market, explained why it is the way it is and how long they see it lasting. After leaving and realizing that the low inventory of the Bronco Sport was going to make it difficult to find exactly the car we wanted to buy, we ultimately decided to order our Bronco Sport to get the exact features we were seeking. We were put in contact with Mike Hungate at Helfman to help us order our new car. He was wonderful from the get go! He walked us through the process, told us honestly how long he thought it would be to receive our car and then updated us every step along the way. He encouraged us to order immediately to lock in the price and that proved to be a smart move. He was on top of the communications about the status of our order and excitedly called to let us know the day it arrived. We walked in that afternoon and left within an hour with our new car. It took 6 months to arrive from the day we ordered, but it was so worth it. When we buy our next Ford, we will be calling Mike Hungate at Helfman Ford! Thank you, Mike and Helfman - you won our business with your professionalism!!
Walk in and walk out - no games, no quick switch - no pressure, simply business and car buying the way god intended. You can't beat this dealership, after 15 dealerships, countless lies by others salesmen - market adjustments because of Covid - I came to this dealership and was treated like I meant something to them. No words describe- buy here and walk away a person again, not just a number. Fantastic job 10/10 - Salesman Amir Zangeneh is hands down, the best I've ever worked with. The owner of this dealership just earned a customer for life.