BMW Of El Cajon- Premium BMW Dealer in El Cajon
Is this your Business?
Customize this page
Claim this business
Sales Hours
07:00 AM to 08:00 PM
Service
Monday
Tuesday
Wednesday
Thursday
Friday
Saturday
Sunday
Sales
07:00 AM - 08:00 PM
07:00 AM - 08:00 PM
07:00 AM - 08:00 PM
07:00 AM - 08:00 PM
07:00 AM - 08:00 PM
08:00 AM - 07:00 PM
11:00 AM - 06:00 PM

Dealership Services - Service, Finance, Sales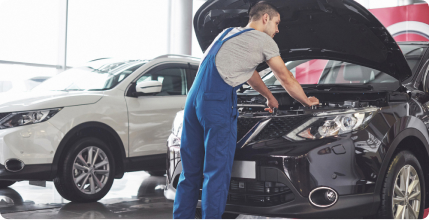 Quick Auto Service
We offer car servicing for any car at any time at the lowest possible price from minor scratches to dents, from car paint wear and tear to bumper damage. We also clean the interiors and exteriors of the car, AC repair, battery installation so that your car shines brighter than ever.
Service Specials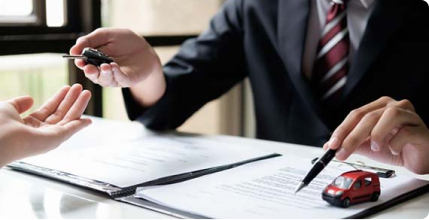 Key To Finance Your Car
Search faster, better, and smarter financing options with us. Get the best deal of amount on car loans, insurance plans with instant application approval, lowest loan rates, leasing schemes with minimal monthly installment schemes, warranty card, and special discount on car loans.
Vehicle Financing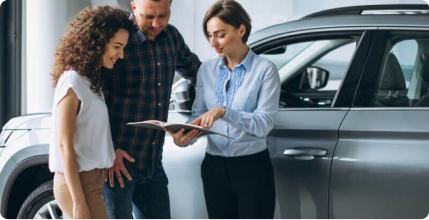 Ultimate Destination for Affordable Used Cars
Looking for the best deal on a used car? Here, with a wide selection of budget-friendly pre-owned vehicles and a team of experienced salespeople who are dedicated to finding you the perfect car, we're confident you'll find exactly what you're looking for. So why settle for anything less? Visit us today and start your next adventure!
Certified Cars
Review From Google (Most Relevant)
This dealership and Randy Grams specifically are just outstanding. I wish I could give them more stars. From looking at the car, all the way to even after you are out the door they strive to make you happy. Everyone from the sales person to financing is extremely kind and willing to put in the extra time and effort to make purchasing and owing the car an absolutely effortless and enjoyable process. Randy and his team were there to answer all my questions and make any accommodations I had. Randy speed up the process to make sure the car was ready to view. The financing team really put in effort to find the best deal for me. Then Randy went above and beyond fixing and providing everything I needed done after the purchase. Everything he said he would do, he did. He really went above and beyond from when I first called him to weeks after having purchased the vehicle. It's hard to find an honest and stand up guy like Randy especially in the car business. Especially during hard times right now and car prices being so inflated they were still offering a reasonable price for a vehicle that probably could have been sold for much more. This is definitely one of the nicer and more professional BMW dealerships in the San Diego area. I'm sure I will be purchasing a new BMW in the future and I will definitely be buying it from BMW of El Cajon. Thank you for making this one of the easiest and seamless car buying experiences I've had.
I can't emphasize how great this dealership is. We just leased a brand new 2023 i4 after leasing earlier this year a 2022 X5 xdrive45e. The sales team has gone above and beyond for us, our salesman Jacob has been so helpful throughout the process as well as their GM Matt. If you're looking for a great sales team who provides amazing customer service and who set realistic expectations, this is the BMW dealership to come to in San Diego County.
Smooth and painless car buying experience from start to end! BMW of El Cajon team (Chad - Sales, Lilly - Finance, Patrick- Genius) went above and beyond in making us feel at home during the car purchase process. Very impressed with the professionalism and quality of customer service offered! We'll surely return to this dealership for our future car-buying needs.
To: Michael Rush!...where can I start. I came to this dealership as my last hope after visiting multiple dealership. . The funny thing how the universe always puts you with the right people and at the right time. .. don't get his last name confuse by rushing you. This guy is magician or I what I can say is the Oprah of this car dealership. . He made things happen for me as when I thought it wouldn't happen. He is a Very kind and well mannered person, he is comforting compassionate human being has a heart Of gold. My dog even loves him and bonded with the guy. very knowledgeable about everything and all the vehicles , he already knew what I wanted and what fitted me.. showed me all different features and made sure I understood all of them . .. There was no back and forth and hustling me, or any awakward moments. He is a very aunthetntic person that really works hard and put his clients first. If you're looking for other cars besides the bmw he will make it Happen.. come here and find Michael Rush.,. He won't rush you I promise. It's a divine timing for me to finally own my first brand new 2023 BMW X3 with all the bells wistle. I'm beyond satisfied and filled With Joy Patrick ( tech )who took the time to show me all the internal features and how to use them. He Is the guy to call for any IT question on the car that he is a genius and will answer all the questions. If your looking for a dealership with amazing top notch service. BMW at El Cajon is you're final destination. Everyone there is super friendly and large inventories :)
2014 BMW 328D, I'm very disappointed with the level of competence & integrity of El Cajon BMW. "We know your BMW more than anyone"? is their slogan. We took our car in to the experts on 06, 10 2022 We told the service adviser we smell something burning and the check engine lite was on. couple days later 06, 14 2022 handed us a bill for $1145.97 , changed two sensors , We took it home couple weeks later after 100 miles the check engine lite came on again and still smell something burning, Took it back in told them we still smell burning and the check engine light is back on , after a couple days They handed us another bill 7/20/2022 $588.91 not really sure what they did on this time, something about updating a code or firmware , We took the car home and after 100 miles the light came back on again, This time I called and spoke to a Carlos service advisor and asked him "do you guys know how to fix the issue"? , His explanation "it's a process schedule that we need to follow because BMW diesel engines are very complex. We don't know what's wrong with your car and need to just keep replacing parts till the issue is discovered?" but maybe the burning smell is a head gasket leak, even though we did not see any oil on the engine that's causing the burning smell, So we trusted them as the experts to replace the head gasket July 1 2022 handed us a bill for $1653.89 Took the car home and 1 week later broken down on the side of the freeway, This time we took it to another mechanic, He saw the reason for the burning smell right away, it was the crankshaft pulley rubber casket was rubbing creating friction and burning smoke smell ,& also skipping which gave the engine lite alert. It finally failed. At no time did the experts at BMW of El Cajon mention or address the burning smell that eventually left my wife stranded on the side of Hwy 8. I'm truly irritated at this point & called El Cajon BMW and asked for Carlos the Service Mgr. who was not available, I left a message and have not yet gotten a call back. I hope you take this email seriously, Something is malfunctioning at El Cajon BMW from upselling and performing unnecessary repairs to misleading your El Cajon Community of customers. Latest update : I called in last week on Friday 08/29/2022 10:30 a.m. as they requested to work things out and still have not received a call back. I'll keep everyone posted.
It was Electrified tonight! The unveiling of the 2022 BMW hybrid and electric! Beautiful and fast! Did I mention fast?! The 2022 i4 and iX at 335 to 536 hp for the i4 and the iX at 516 hp. It was a great show with DJ Greg from Maximum Impact Productions, catering for food, drinks, deserts and the best barista coffee! It was an awesome show and the new designs are a show for sure! Stop by an talk to Sabrina for your next model and Lily the finance manager will treat you first class. Thanks BMW of El Cajon!
There was a recall on my 2000 323i BMW E46 coupe regarding the the front driver and front passenger side airbags. I choose El Cajon BMW because they were the closest location to me. The dealership was easy to find off Google maps. I was received very warmly by the valet and Chris. Chris was quick and efficient and made sure that there were no additional issues or lights on the car before and after I received my vehicle. Chris told me it would be about two hours for the service and it was right on the dot. I appreciated the text message I got will real time progress of the car repair. They only sent one message not a million and I was able to click on a link and check back anytime I wanted. I went and had breakfast and ran an important errand and they were done before I was even finished. Went back and picked up the car and it looked no one had even been in it. They did a good job and I am satisfied with this location. Thank you Chris and the team for your great service. I highly recommend this BMW dealership and service center for all your needs.
I had an amazing experience working with Chelsea and Lily at BMW of El Cajon. I live in the Central Valley and had the opportunity to work with Chelsea on getting approved over the phone/online. She was responsive and professional. I greatly appreciate her taking the time to send me pictures and videos of the vehicle I was inquiring about prior to making the long drive to San Diego. Chelsea was honest and transparent about the vehicle as it had a couple of minor scratches when u asked about it. When my daughters and I got to San Diego, the purchasing process went smoothly and quickly. Lily did an excellent job understanding my needs and did not pressure me in purchasing extra packages when I declined. It was awesome to see and work with both ladies, as it is not often you see this (female employees) at dealerships. They made it an positive, inviting experience and not an intimidating, stressful one. Thank you again ladies! My daughter is loving her new vehicle! Lots of love from the Central Valley!